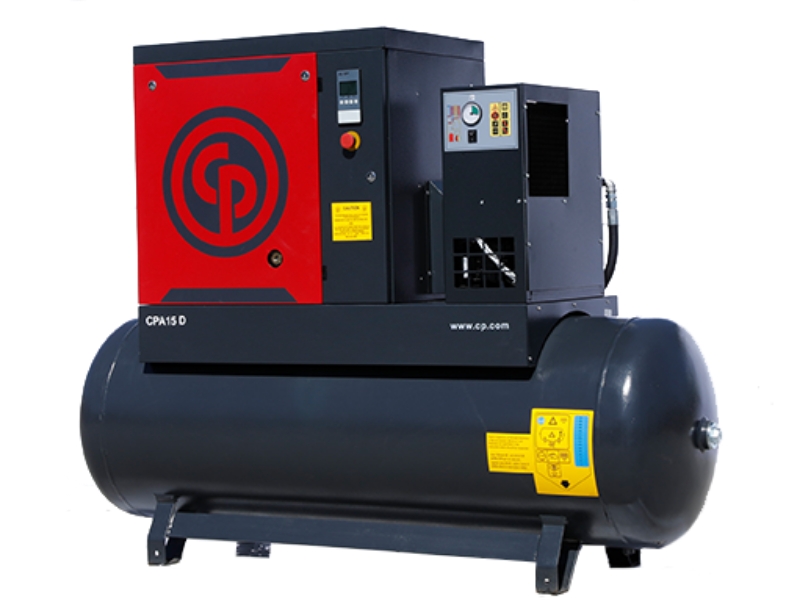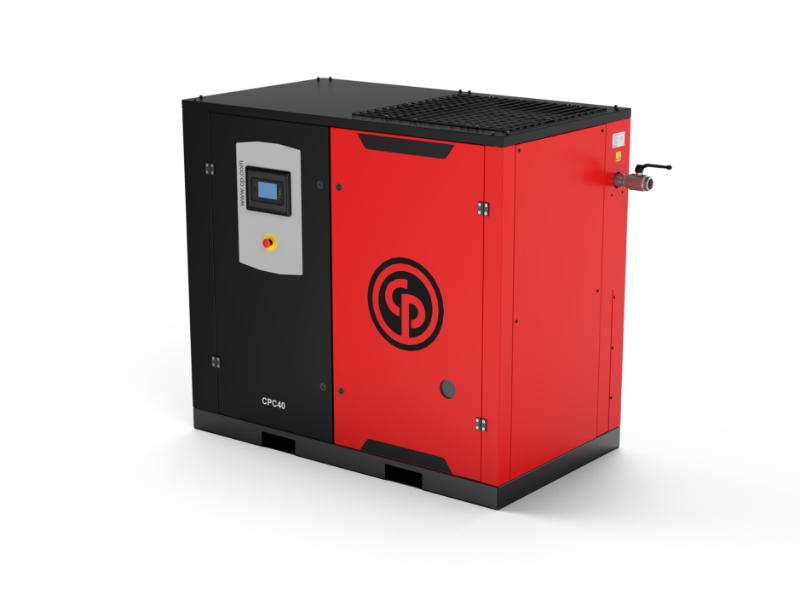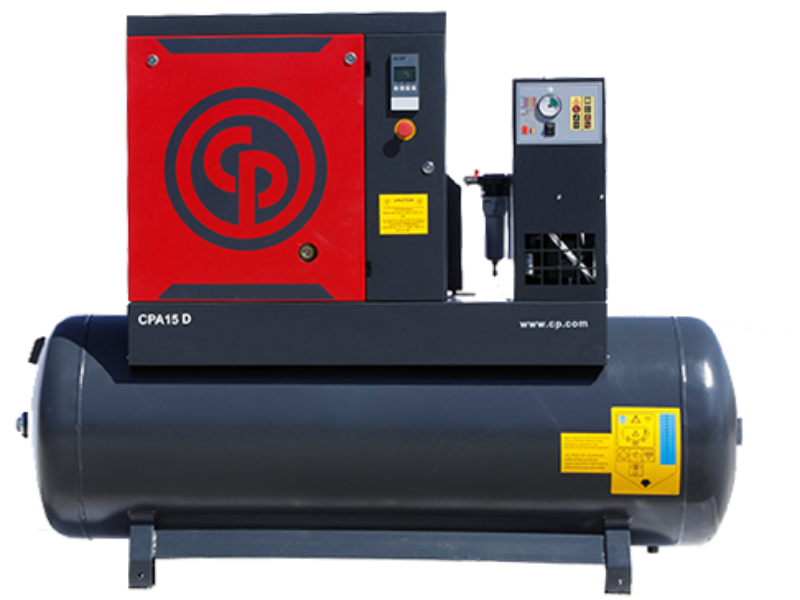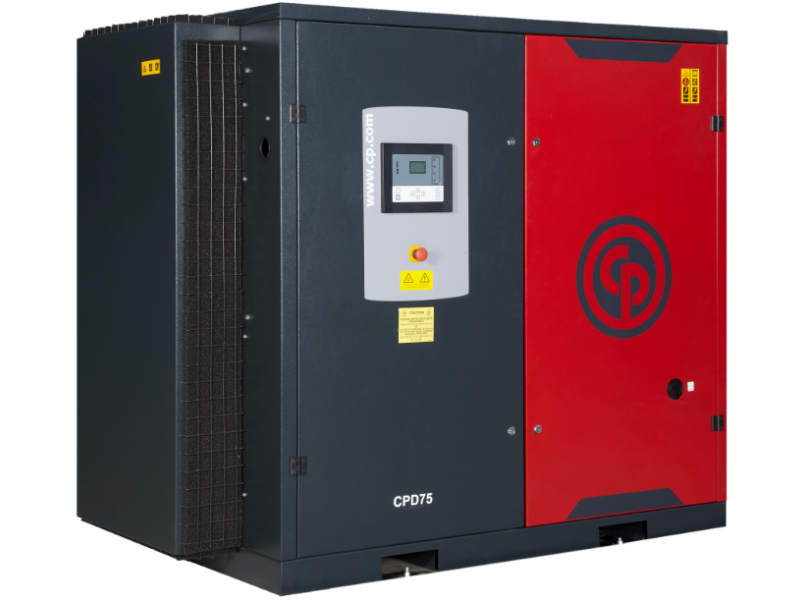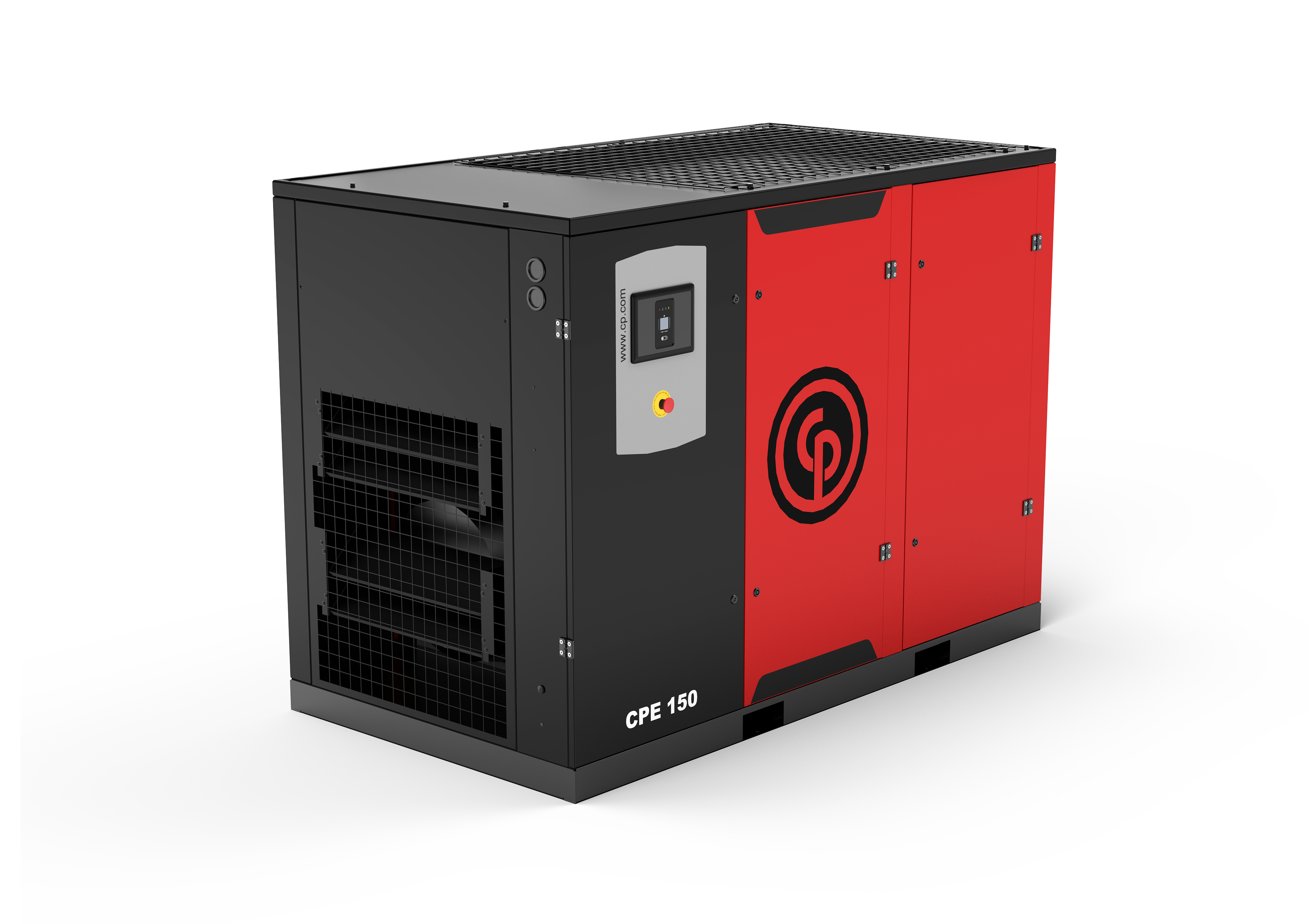 About Products
Rotary screw air compressors which offer high efficiency and reliability, electric motor, asynchronous, three-phase, class F standard.
CPM Screw Compressors
Quite, complete & compact design made to fit in 1m² of space. Engineered for high performance, efficiency and reliability the CPM screw air compressor series can meet the compressed air demands of a tire shop, maintenance shop, vehicle body shop, paint shop or automotive dealership.
CPM Screw Compressor ranges from a 3-7.5HP compact air compressor which is ideal for tire shops, paint shops, automotive dealerships and related verticals. The tank-mounted compressor with dryer is tailored to installations that need to produce compressed air with a low dew point. With excellent performance results the compressor assures reliability and longer life as compared to that of a piston compressor and thus give quality compressed air.
CPA Screw Compressor
A flexible drive rotary screw air compressor is known for decade with a strong reputation of quality and top performance. This series is available in power ranging from 7-20 HP. Tank mounted air compressors are especially suitable for new or independent installations where compressed air with a low noise level is required. The unit consists of air compressor, tank and air dryer.
CPB Screw Compressors
A flexible drive rotary screw air compressor with high-efficiency compression system to maximize productivity. It is a unique design available in three product variants range. The capacity of CPB series ranging from 15-30 HP guarantees constant performance over time.
Maximize productivity with reliable compressed air solution.
Reduced energy consumption for optimum output
High product efficiency
Cost savings on maintenance and energy consumption
ES4000 24*7 Compressor Surveillance User Friendly
High quality components ensure maximum longevity in operating conditions
Easy access to every service points
Specially designed for India's tropical conditions
CPC Gear Driven with Inverter Driven Variable Speed Drive Compressors
The CPCG IVR Screw Air Compressor series saves over 35% power and consumes less energy, thus ensure you big savings and is environmental friendly.
IVR machine varies capacity to suit your air demand for saving power.
Built-in IVR drive for maximum reliability.
Factory-tested machine at critical speed to minimize vibration/resonance risk.
Eliminates unloading power to almost 0%
Ensures fastest payback.
Promises lowest operating cost.
Regulates pressure within 0.1 bar.
Assures constant power factor.
Guarantees easy maintenance.
Assures reduced carbon dioxide emissions saving environment
CPC Gear Driven with Inverter Driven Variable Speed Drive Compressors
The gear driven rotary screw air compressors with new product dimension comes with gear drive technology for energy efficient production. The gear driven transmission maximizes machine output for the given pressure and power. The series range from 100 HP- 480 HP.
The gear driven range of oil-injected screw compressors is the true standard in the industry. The components have been carefully selected to assure optimal quality and reliability. While the footprint is reduced due to the smart transmission system and component arrangement, performance is guaranteed thanks to the in-house designed air end.
Reciprocating Air Compressor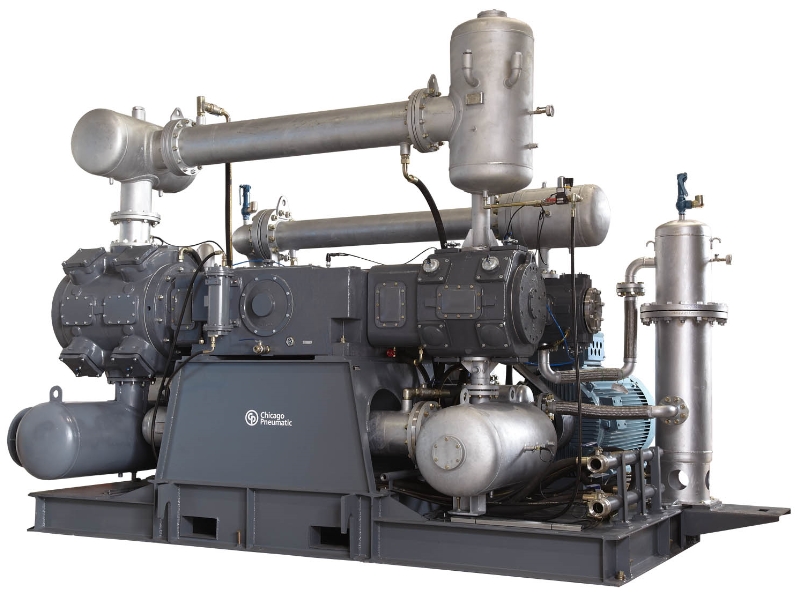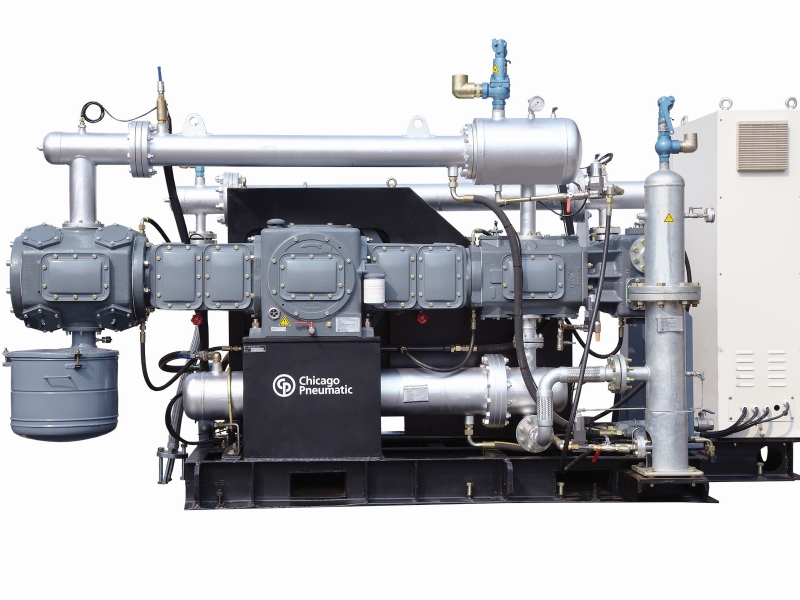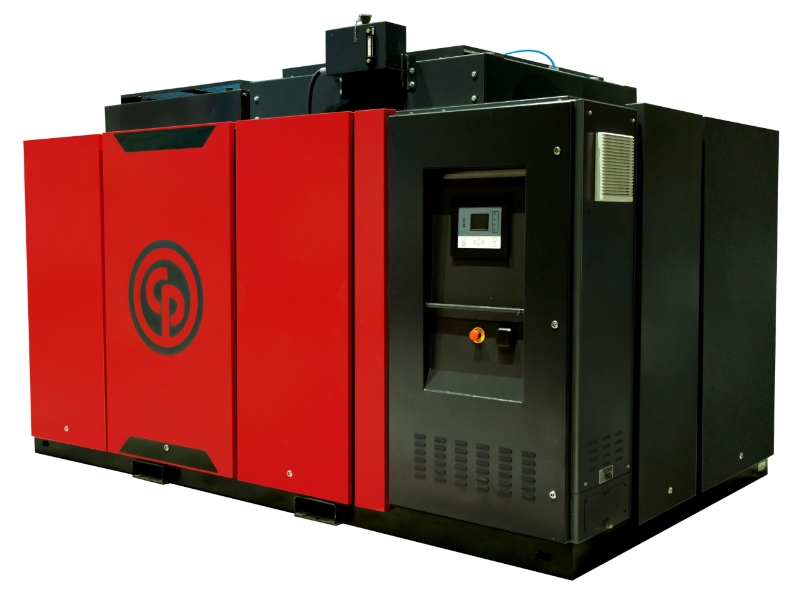 About Products
Power Tools, Construction Equipment & Compressors by Chicago Pneumatic. Chicago Pneumatic represents tools and compressors that are engineered for high performance. In addition to pioneering design, high-impact technology, and durability, Chicago Pneumatic means customer value. Chicago Pneumatic is a market leading manufacturer and distributor of compressed air products such as screw compressors, piston compressors, tools and portable compressors. When you are in need of an industrial or professional air compressor system, Power Tools OR Portable air compressors, Chicago Pneumatic is sure to have the right solution. All this has come together because of their brand promise — People. Passion. Performance.
Complete series of 100% Oil Free Air Compressors ranging from 15-540 HP are proven to be 35% more energy efficient with inverter. Oil Free Air Compressors ensures quality & purity in the compressed air to meet the demands of industries where the air quality is vital. This series can serve industries like Power plants, Oil & Gas. Textile, Pharmaceutical, Food & Beverages, Cement and many more.
HX/HN Oil Free Reciprocating Air Compressors
HX-HN range of 100% Oil Free Air Compressors for every industry and application that demand quality air. HX-HN compressors are 35% more energy efficient with inverters and range form 15-215 HP.
Full range of 100% Oil Free compressor for every industry & applications
100% Oil Free Air Compressor
Environment Friendly
Energy Savings with VSD
Reliable Electronic Control
Compact self contained package
In-built IVR drive models
High Pressure PET Air Compressor
Integrated Compressed Air Solution for PET Bottling Applications 100% Oil Free canopy enclosed silent Air Compressors for PET Bottles Key Features
Plug and play operation
True air cooled
Compact foundation free design
Advanced monitoring system with inbuilt VFD
Low maintenance due to Rod Drop Technology
Efficient drive system with IE3 motors
PX/PXi Silenced Oil Free Air Compressor
Px/Pxi series is an advanced silence and canopy based version of 100% oil free air compressor. Smartly designed with sound enclosures for industries like pharmaceutical, food and beverages, chemical processing, cement & electronics.
100% Oil Free Air compressor with canopy
Smart design, extremely low noise level
Foundation free design
High efficiency drive system
Reliability & high uptime
Unique cooler assembly design
Poratble Electric Driven Compressor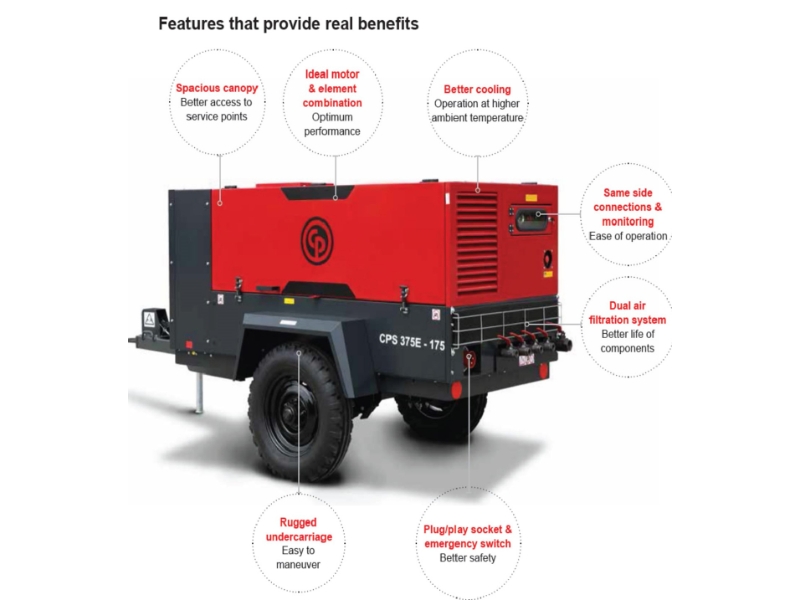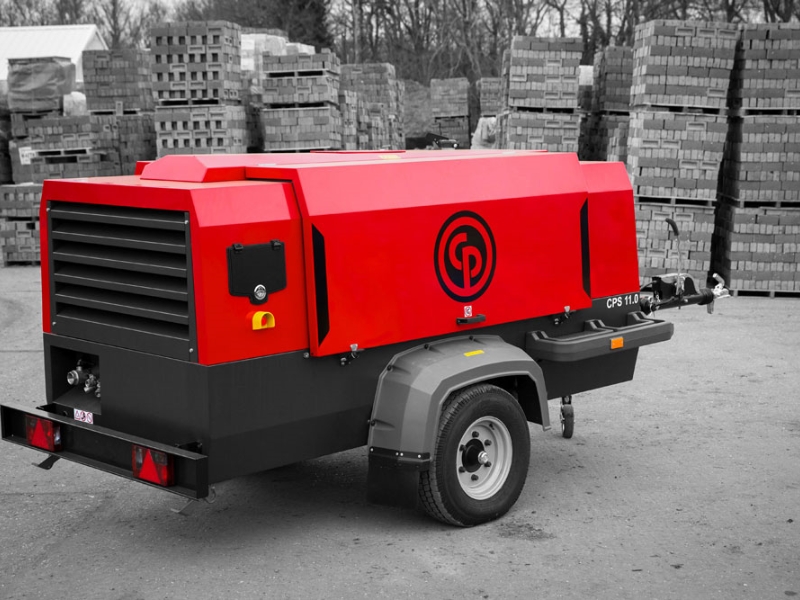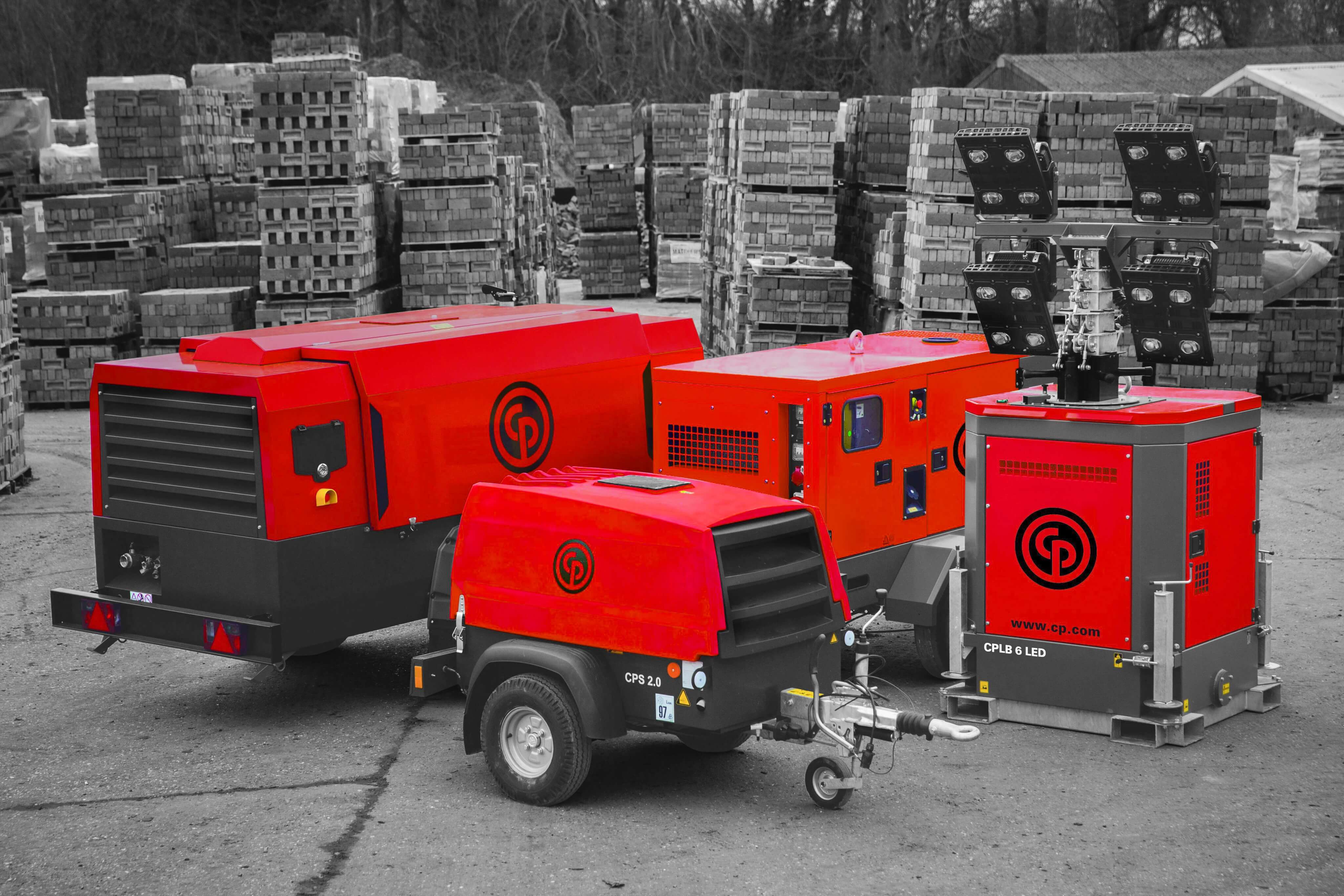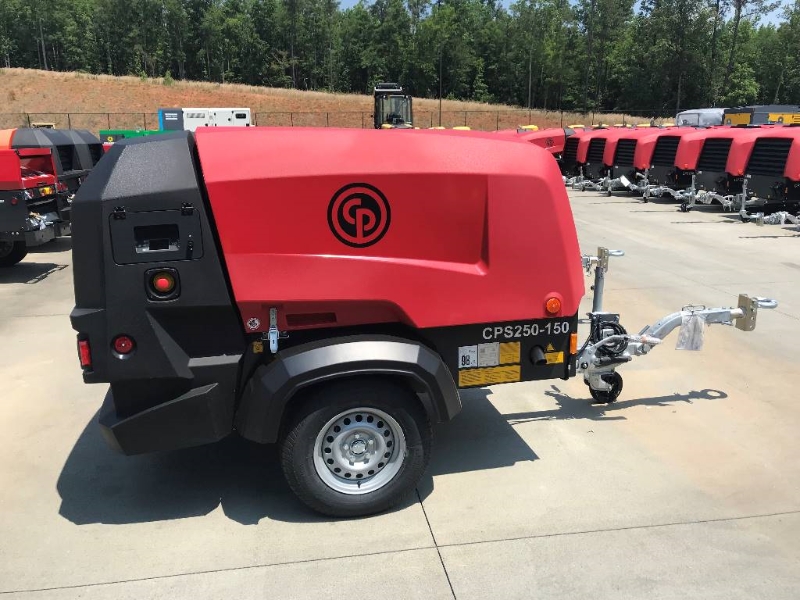 Portable Air Compressors
Portable. Powerful. Electric & Diesel driven
Applications
Blast hole drilling
Line drilling
Jack hammer / Rock drilling
Surface preparation (sand / shot / dry ice blasting)
Shotcreting
Borewell
Delivering the power to get the job done!
Hand Held Equipment
Durable
With our handheld pneumatic equipment you get reliable, high-performing and cost-efficient solutions to your equipment needs.
Easy handling
Turn the tool on and it feels like an extension of your arms, letting you focus on the job and not the tool.
Performance
The power flows. The toughness is clear. It's performance in the palm of your hand.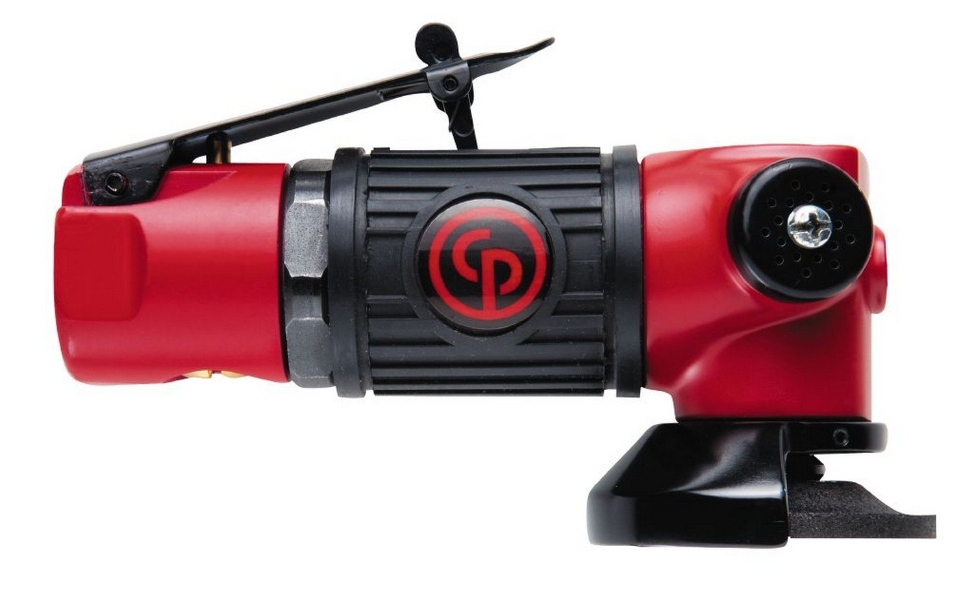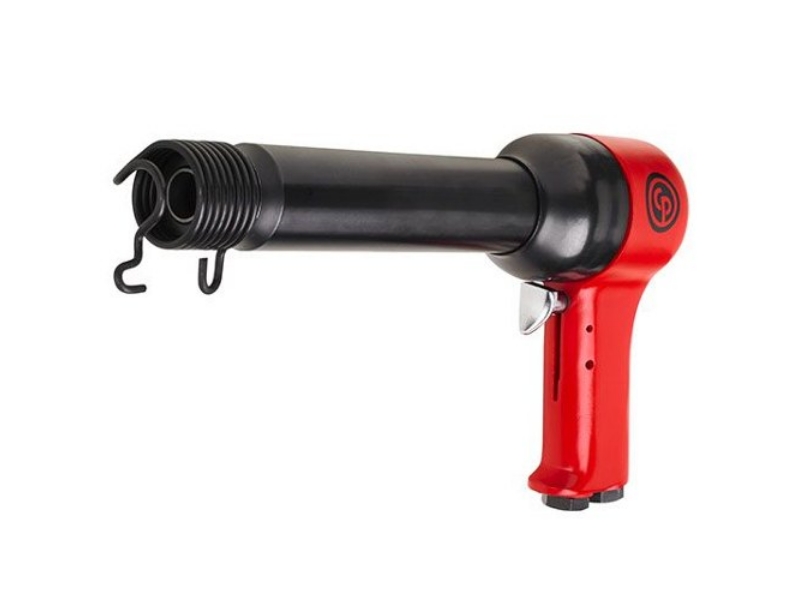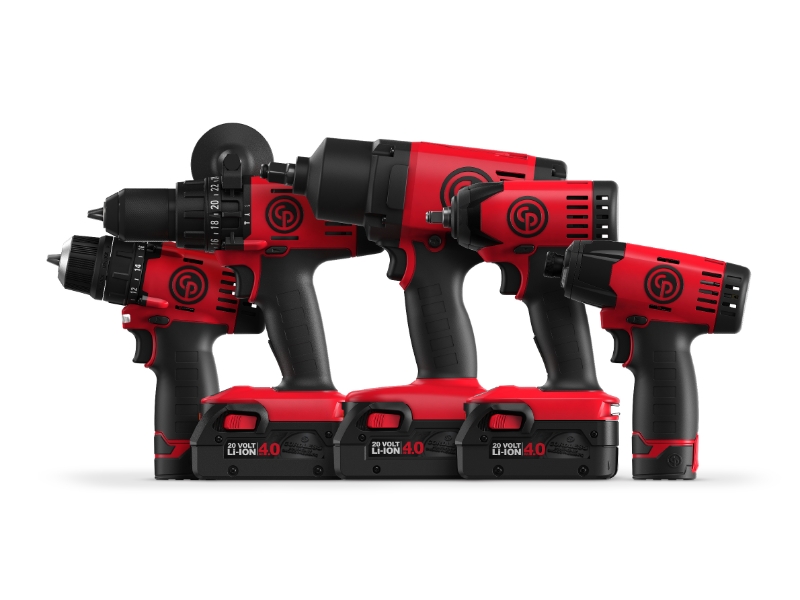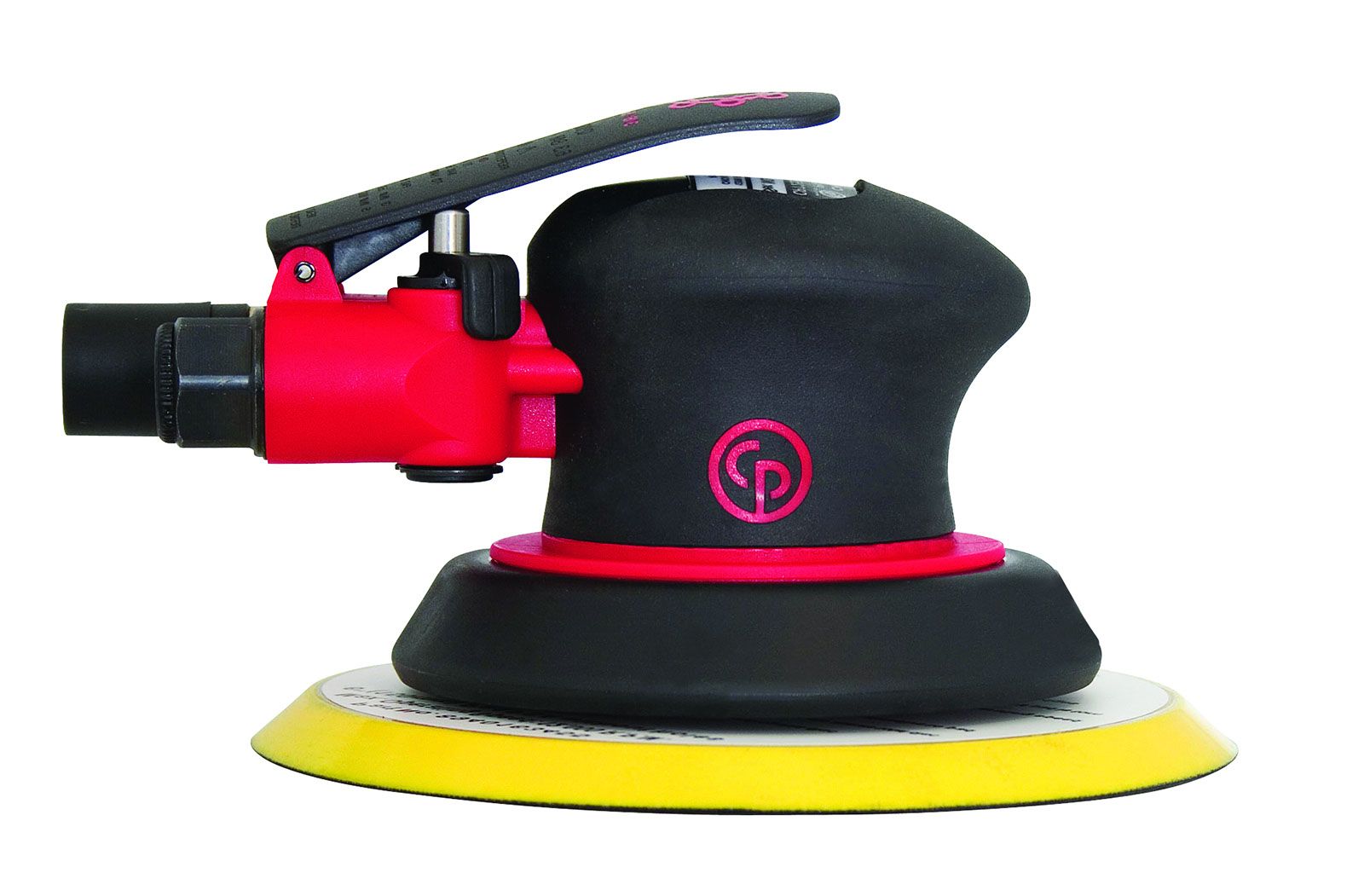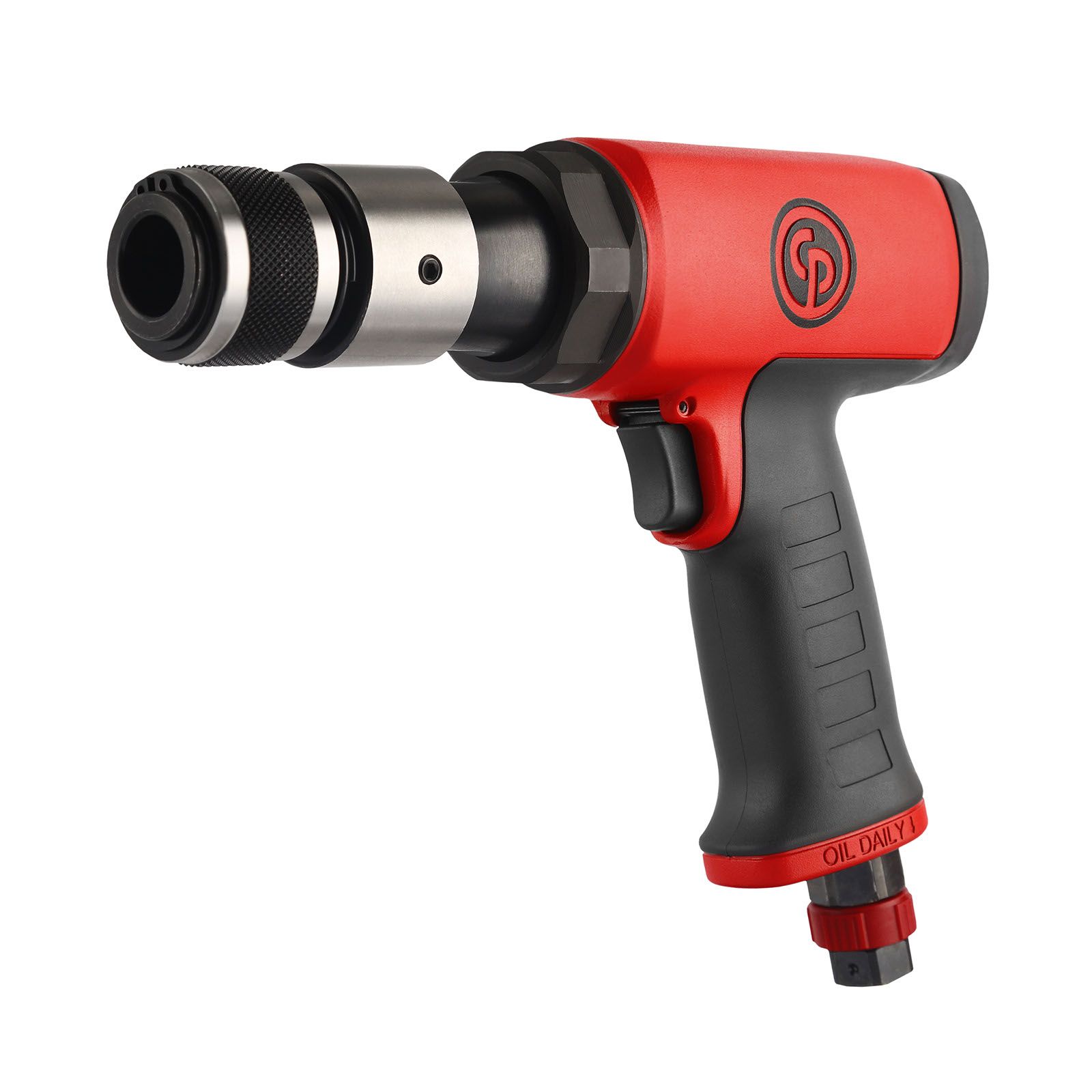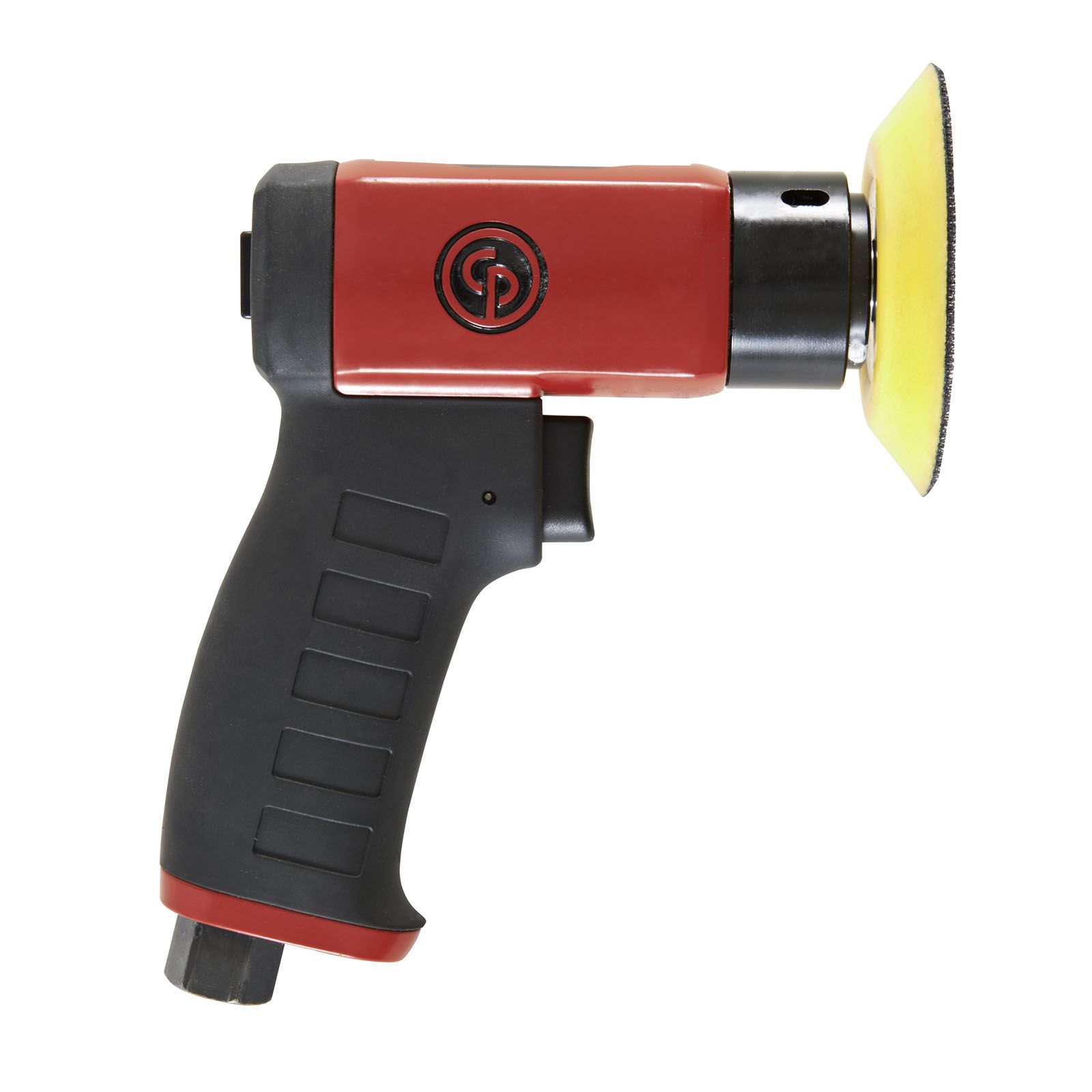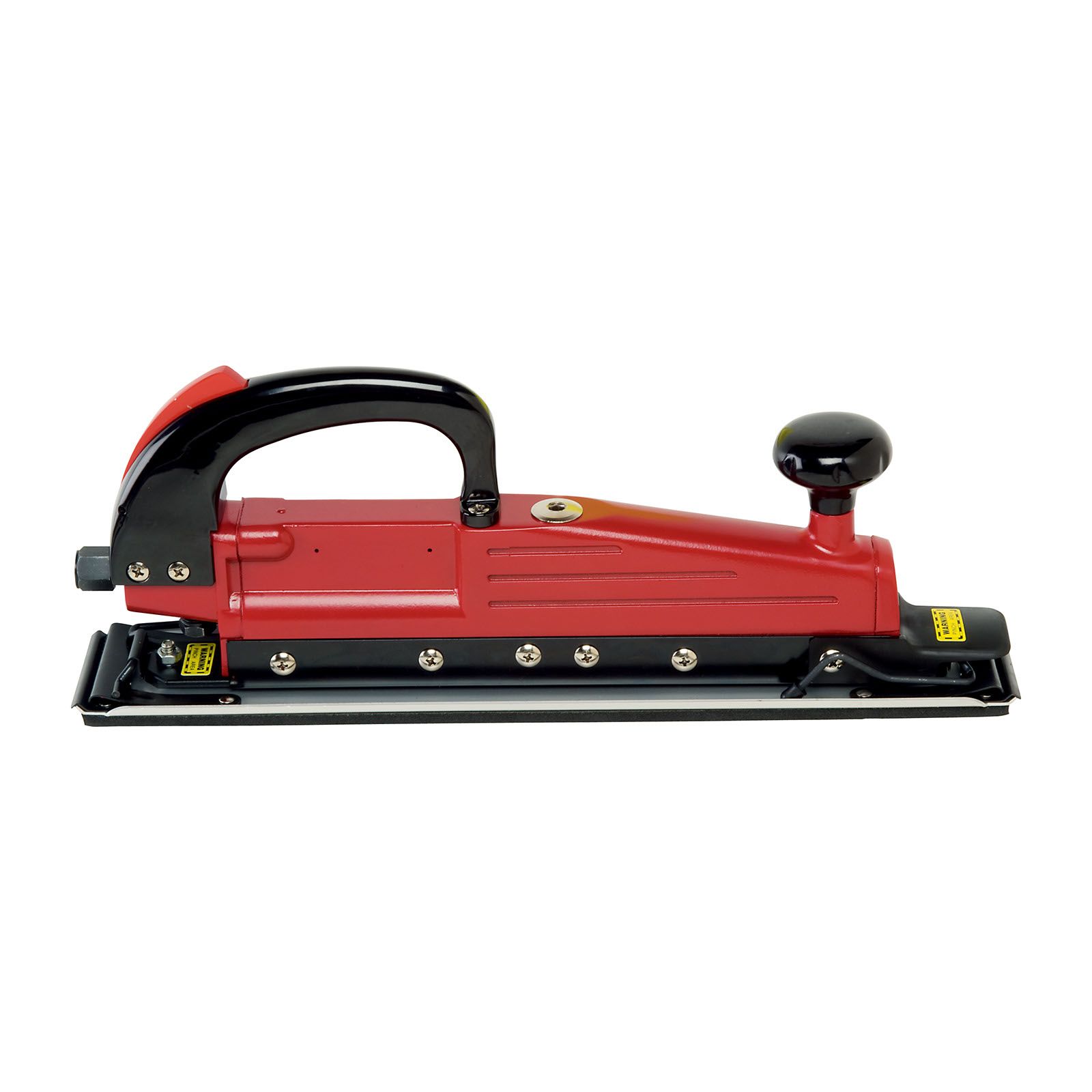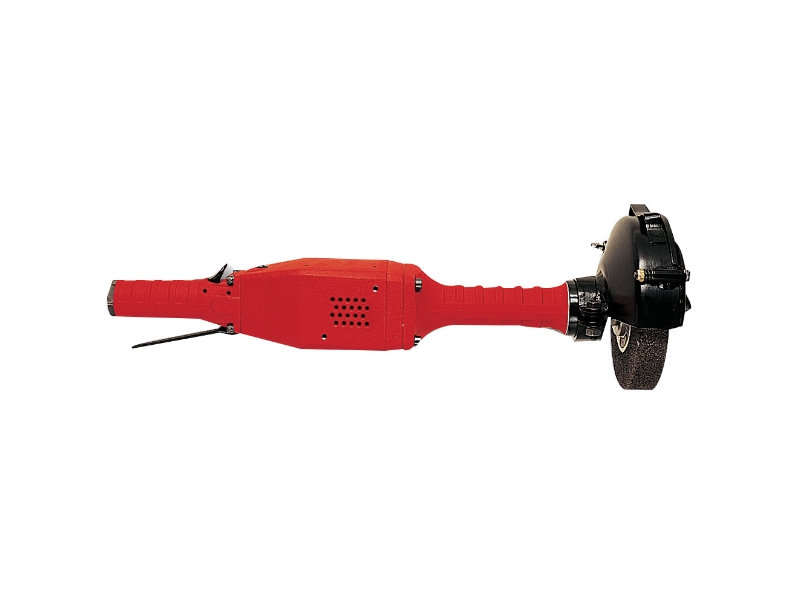 Pneumatic tools
Impact wrenches
Nut runners
Ratchet wrenches
Screwdrivers
Drills
Grinders
Sanders & Polishers
Percussive tools
Compression tools
Specialty tools
Air motors
Cordless & Electric tools
Cordless impact wrenches
Cordless torque wrenches
Cordless drills
Cordless grinders
Electric polishers
Accessories
Air line accessories
Ergonomics
Consumables
Workshop equipment
Bottle jacks
Balloon jacks
Trolley jacks
Air-hydraulic jacks
Jack stands
Wheel dollies
Torque wrenches
Jump starters
Work lights