Fowler Westrup (India) Private Limited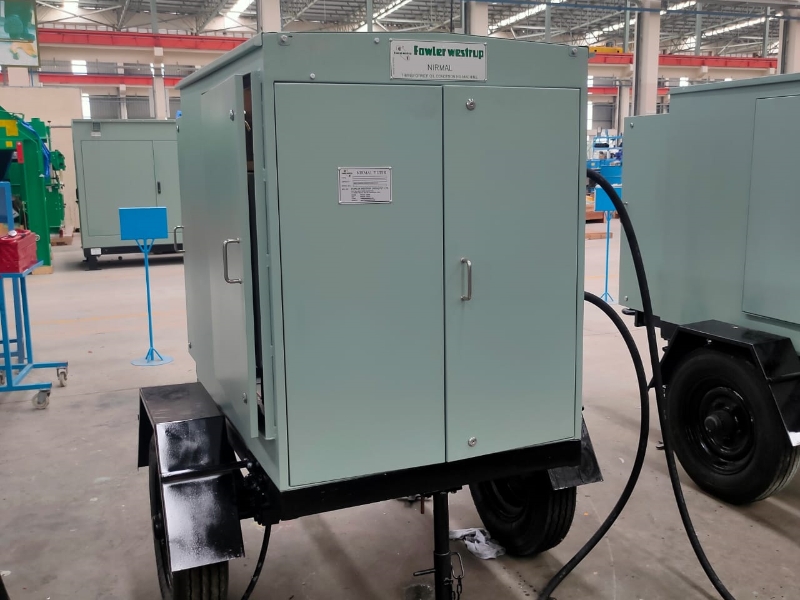 About Products
Established in 2000 as a joint venture between John Fowler (India) Pvt. Ltd. and Westrup A/s, Denmark, Fowler Westrup India Pvt. Ltd. Today is the leading providers of post harvesting machinery and industrial equipment in the field of cleaning, grading, storing, milling, sorting, material handling & conveying and filtration solutions for clients worldwide. Fowler Westrup is synonymous with engineering excellence and reliable performance backed by world class R&D and application test center.
The importance of good quality power makes it very important that all the equipment's give their best performance. Transformers being a key equipment, it becomes imperative to maintain optimal insulation properties of the transformer oils by rigid control over moisture, dissolved gases and particulate contamination.
Filtration Eliminates
Solid impurities
Dissolved water
Dissolved gases
Engineered to meet your needs
Fowler Westrup (India) Private Limited takes pride in its ability to provide equipment specifically designed to meet customer requirements and specifications at reasonable cost.
Customer Service
INSTALLATION
COMMISSIONING
COMPLETE TURNKEY APPLICATIONS
SPARE PARTS
SERVICE AND MAINTENANCE SCHEMES
TECHNICAL SUPPORT NETWORK